Logo description by Bob Fish, JrGarfield, and Eric S.
Logo captures by snelfu
Video capture courtesy of IdentsandLogos
Background: Bob and Harvey Weinstein founded this independent production and distribution studio in 2005 after leaving Miramax Films that same year. From 2006 to late 2008, their films were distributed by Metro-Goldwyn-Mayer Pictures. On October 8, 2017, Harvey Weinstein was fired from the company after dozens of sexual abuse charges were revealed. The company, already infamous for treating their films poorly, suffered a gigantic collapse thanks to the allegations and, after months of unsuccessfully attempting to have it or its library purchased by another company it was announced on February 26, 2018, the company announced it was pursuing Chapter 11 bankruptcy, a decision made final on March 9, 2018. In the meantime, the company sold off Paddington 2 and The Six Billion Dollar Men to Warner Bros. Pictures to acquire funds
(November 11, 2005-)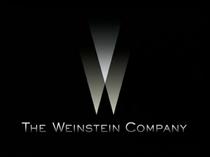 Nickname: "The Three Bottom Lights"
Logo: On a black background, we see two lights from the bottom morph or form three lights from one light on top, forming an abstract "W". While that happens, we see text "THE WEINSTEIN COMPANY" (in Engravers Gothic font) at the bottom of the three lights. Afterwards, the lights disappear one at a time with Weinstein text fading last.
Variants:
Some films' closing credits have the logo in weirdly edited variation with plain text.
Some trailers and films such as Make It Happen, Bobby, and Silver Linings Playbook have "TWC" instead of the company name.
On the U.S. release of Paddington, the whole logo is blue and at the bottom "-DIMENSION" slides out from behind "TWC".
FX/SFX: The lights.
Cheesy Factor: Clean animation, but it looks like they hardly any effort put into this one. Seems like someone made this in 5 minutes in Adobe Illustrator. It could be worse, however.
Music/Sounds: A orchestrated piece composed by Nicole Weinstein (daughter of Bob Weinstein) that fades out when the logo fades. Sometimes, a different piece with light switch sounds is heard, is silent, or has the opening theme to the film.
Availability: Common. Appears on all films from the company since Derailed.
Scare Factor: None.