Background: The home video division of Canal+, a French TV station that also operates in countries like Spain, Poland and Scandinavia and spun-off Studio Canal S.A., one of the biggest feature film-owning libraries.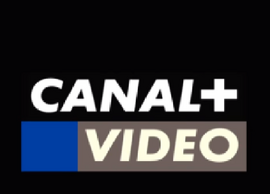 Logo: Same as the Canal+ opener bumper, but it is on the black background. Afterwards, itdisappears, and the Canal+ logo appears again, with a gray rectangle with "VIDEO" below. At the left of the gray rectangle, there's a blue square that changes colors before it changes to blue again for a few seconds.
FX/SFX: Same as the Canal + opener bumper.
Music/Sounds: Same as the Canal + opener bumper.
Availability: Most likely uncommon. Possibly seen on tapes/DVDs of content released by StudioCanal, but we're not sure.
Scare Factor: None.
Ad blocker interference detected!
Wikia is a free-to-use site that makes money from advertising. We have a modified experience for viewers using ad blockers

Wikia is not accessible if you've made further modifications. Remove the custom ad blocker rule(s) and the page will load as expected.