Logo description and video captures courtesy of Eric S.
Background: Commonwealth United Entertainment was the movie production/distribution company, formerly know as also Television Enterprises Corporation. It was purchased by National Telefilm Associates, Inc. (known now as "CBS Television Distribution") in the late 60s.
1st Logo
(1968?)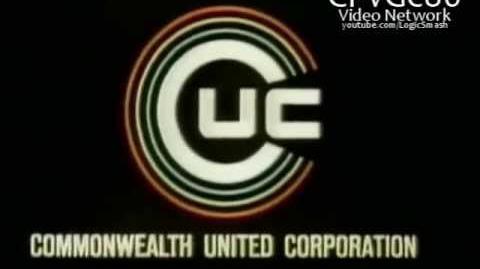 2nd Logo
(1969?-1971)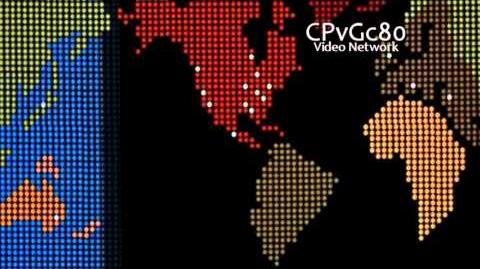 Nickname: "The Commonwealth Displayer"
Logo: On a black background, we see white spots (as it were a football display) appearing on determined places on the screen, then, silhouettes of all continents in the world appears, made of color spots also. Once all the continents have appeared, a blue background (made of spots) wipes from the left. Once completed, all screen turns blue. The letters "COMMONWEALTH UNITED" (in brown, and made with spots too) appears. After a few seconds, the lettering turns light pink, and the background turns darker. Then, the background turns black, and the letters change to yellow, and at the end, to white.
FX/SFX: The spots appearing, wiping...
Cheesy Factor: The continents are drawn poorly, especially South America.
Music/Sounds: Several "ding" like sounds when the white spots appears, then a funky brass melody is heard, accompanied with bass and piano.
Availability: Rare. Can be seen on some of their output released by NTA Home Video and Republic Home Video. Most recently seen on the Blue Underground DVD release of Venus in Furs as well as the Lionsgate DVD and Olive Films Blu-Ray releases of Julius Caesar (1970).
Scare Factor: Minimal.
Ad blocker interference detected!
Wikia is a free-to-use site that makes money from advertising. We have a modified experience for viewers using ad blockers

Wikia is not accessible if you've made further modifications. Remove the custom ad blocker rule(s) and the page will load as expected.