Background: Cinram, headquartered in Toronto, manufactures pre-recorded multimedia products including videocassettes, CDs, audiocassettes, CD-ROMs and other products. The company recently acquired Disc Manufacturing Inc., which has one of its two facilities in Anaheim.
1st Logo
(1990's-Late 2003?)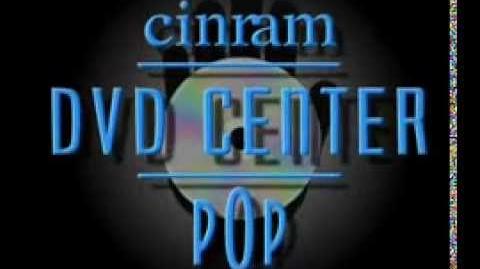 Logo: TBA.

FX/SFX: Everything. Very 90's animation.

Music/Sounds: A synth swipe, then a synth choir, combined with a synth slash.

Availability: Very Rare, seen on Pokémon, Key the Metal Idol, Saber Marionette J, and other Viz and Bandai releases. Don't expect this to be on Tenchi Muyo! (Pioneer), Gasaraki (ADV Films), Generator Gawl (ADV Films), and Martian Successor Nadesico (ADV Films), though.

Scare Factor: Low.
Ad blocker interference detected!
Wikia is a free-to-use site that makes money from advertising. We have a modified experience for viewers using ad blockers

Wikia is not accessible if you've made further modifications. Remove the custom ad blocker rule(s) and the page will load as expected.