The United Kingdom is a sovereign country in western Europe. Lying off the north-western coast of the European mainland, it includes the island of Great Britain (the name of which is also loosely applied to the whole country), the north-eastern part of the island of Ireland, and many smaller islands. Northern Ireland is the only part of the UK that shares a land border with another sovereign state—the Republic of Ireland. Apart from this land border, the UK is surrounded by the Atlantic Ocean, with the North Sea to its east, the English Channel to its south and the Celtic Sea to its south-southwest, giving it the 12th-longest coastline in the world. The Irish Sea lies between Great Britain and Ireland. With an area of 242,500 square kilometres (93,600 sq mi), the UK is the 78th-largest sovereign state in the world and the 11th-largest in Europe. It is also the 21st-most populous country, with an estimated 65.1 million inhabitants. Together, this makes it the fourth most densely populated country in the European Union.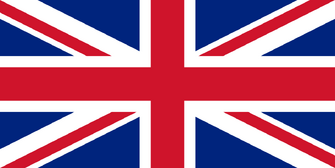 Ad blocker interference detected!
Wikia is a free-to-use site that makes money from advertising. We have a modified experience for viewers using ad blockers

Wikia is not accessible if you've made further modifications. Remove the custom ad blocker rule(s) and the page will load as expected.