Sri Lanka is an island country in South Asia near south-east India. Sri Lanka has maritime borders with India to the northwest and the Maldives to the southwest.
In Sinhala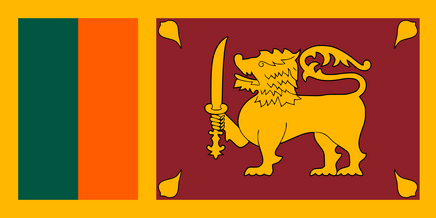 ශ්රී ලංකා දකුණු-නැගෙනහිර ඉන්දියාවේ අසල දකුණු ආසියාවේ පිහිටි දුපත් රටක් වන. ශ්රී ලංකා නිරිත දෙසින් වයඹ දෙසට හා මාලදිවයින ඉන්දියාව සමග මුහුදු සීමා ඇත.
In Tamil
இலங்கை தென் கிழக்கு இந்தியா அருகே, தெற்காசியாவில் ஒரு தீவு நாடாகும். இலங்கை வடமேற்கு மற்றும் தென்மேற்கு மாலைதீவுகள் இந்தியாவுடனான கடல் எல்லைகளை உள்ளது.
Ad blocker interference detected!
Wikia is a free-to-use site that makes money from advertising. We have a modified experience for viewers using ad blockers

Wikia is not accessible if you've made further modifications. Remove the custom ad blocker rule(s) and the page will load as expected.