Iran is a sovereign state in Western Asia. It is bordered to the northwest by Armenia, the de facto Nagorno-Karabakh Republic, and Azerbaijan; to the north by the Caspian Sea; to the northeast by Turkmenistan; to the east by Afghanistan and Pakistan; to the south by the Persian Gulf and the Gulf of Oman; and to the west by Turkey and Iraq. Comprising a land area of 1,648,195 km² (636,372 sq mi), it is the second-largest country in the Middle East and the 18th-largest in the world. With 82.8 million inhabitants, Iran is the world's 17th-most-populous country. It is the only country with both a Caspian Sea and an Indian Ocean coastline. The country's central location in Eurasia and Western Asia, and its proximity to the Strait of Hormuz, make it of great geostrategic importance. Tehran is the country's capital and largest city, as well as its leading economic center.
In Persian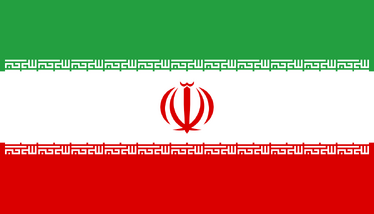 ایران یک کشور مستقل در غرب آسیا است. این است که به شمال غرب ارمنستان، عملا قره باغ کوهستانی جمهوری و آذربایجان هم مرز؛ از شمال به دریای خزر؛ به سمت شمال شرق توسط ترکمنستان؛ به شرق با افغانستان و پاکستان؛ از جنوب به خلیج فارسی و دریای عمان. و از غرب به ترکیه و عراق. شامل زمینی به مساحت ۱،۶۴۸،۱۹۵ کیلومتر مربع (۶۳۶،۳۷۲ مایل مربع)، آن را به دومین کشور در شرق میانه و ۱۸-بزرگترین در جهان است. با ۸۲،۸۰۰،۰۰۰ نفر جمعیت، کشور ایران ۱۷ پرجمعیت ترین در جهان است. این کشور تنها کشوری با هر دو دریای خزر و خط ساحلی اقیانوس هند است. محل مرکزی این کشور در اوراسیا و آسیای غربی و نزدیکی آن به تنگه هرمز، آن را از اهمیت ژئواستراتژیک بزرگ است. تهران پایتخت این کشور و بزرگترین شهرستان، و همچنین به عنوان مرکز اقتصادی پیشرو آن است.
Ad blocker interference detected!
Wikia is a free-to-use site that makes money from advertising. We have a modified experience for viewers using ad blockers

Wikia is not accessible if you've made further modifications. Remove the custom ad blocker rule(s) and the page will load as expected.