France is a unitary sovereign state and transcontinental country consisting of territory in western Europe and several overseas regions and territories. The European, or metropolitan, area of France extends from the Mediterranean Sea to the English Channel and the North Sea, and from the Rhine to the Atlantic Ocean. Overseas France include French Guiana on the South American continent and several island territories in the Atlantic, Pacific and Indian oceans. France spans 643,801 square kilometres (248,573 sq mi) and has a total population of 66.7 million. It is a semi-presidential republic with the capital in Paris, the country's largest city and main cultural and commercial centre. Other major urban centres include Marseille, Lyon, Lille, Nice, Toulouse and Bordeaux.
In French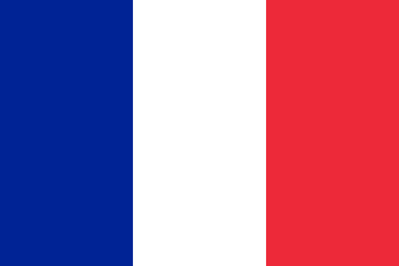 La France est un État souverain unitaire et un pays transcontinental comprenant un territoire en Europe occidentale et plusieurs régions et territoires d'outre-mer. La zone européenne, ou métropolitaine, de la France s'étend de la mer Méditerranée à la Manche et la mer du Nord, et du Rhin à l'océan Atlantique. La France d'outre-mer comprend la Guyane française sur le continent sud-américain et plusieurs territoires insulaires dans les océans Atlantique, Pacifique et Indien. La France s'étend sur 643 801 kilomètres carrés (248 573 miles carrés) et a une population totale de 66,7 millions. C'est une république semi-présidentielle avec la capitale à Paris, la plus grande ville du pays et principal centre culturel et commercial. Les autres grands centres urbains sont Marseille, Lyon, Lille, Nice, Toulouse et Bordeaux.
Ad blocker interference detected!
Wikia is a free-to-use site that makes money from advertising. We have a modified experience for viewers using ad blockers

Wikia is not accessible if you've made further modifications. Remove the custom ad blocker rule(s) and the page will load as expected.