Egypt is a transcontinental country spanning the northeast corner of Africa and southwest corner of Asia by a land bridge formed by the Sinai Peninsula. Egypt is a Mediterranean country bordered by the Gaza Strip and Israel to the northeast, the Gulf of Aqaba to the east, the Red Sea to the east and south, Sudan to the south, and Libya to the west. Across the Gulf of Aqaba lies Jordan, and across from the Sinai Peninsula lies Saudi Arabia, although Jordan and Saudi Arabia do not share a land border with Egypt. It is the world's only contiguous Afrasian nation.
In Arabic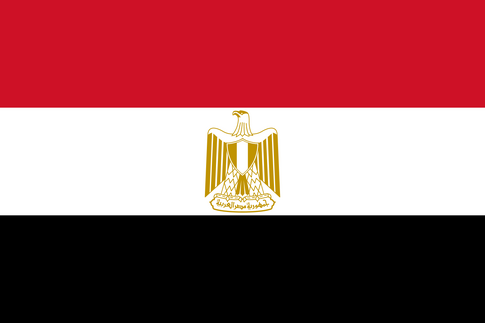 مصر بلد عبر القارات التي تمتد من الركن الشمالي الشرقي من أفريقيا والركن الجنوبي الغربي من آسيا عن طريق جسر الزراعية التي شكلها شبه جزيرة سيناء. مصر بلد البحر الأبيض المتوسط تحدها قطاع غزة وإسرائيل إلى الشمال الشرقي، خليج العقبة من الشرق والبحر الأحمر من الشرق والجنوب، والسودان إلى الجنوب، وليبيا غربا. عبر خليج العقبة تقع الأردن، وعلى الجانب الآخر من شبه جزيرة سيناء تقع المملكة العربية السعودية، على الرغم من الأردن والمملكة العربية السعودية لا تشترك في الحدود البرية مع مصر. هو فقط أمة أفريقيا وآسيا متجاورة في العالم.
Ad blocker interference detected!
Wikia is a free-to-use site that makes money from advertising. We have a modified experience for viewers using ad blockers

Wikia is not accessible if you've made further modifications. Remove the custom ad blocker rule(s) and the page will load as expected.